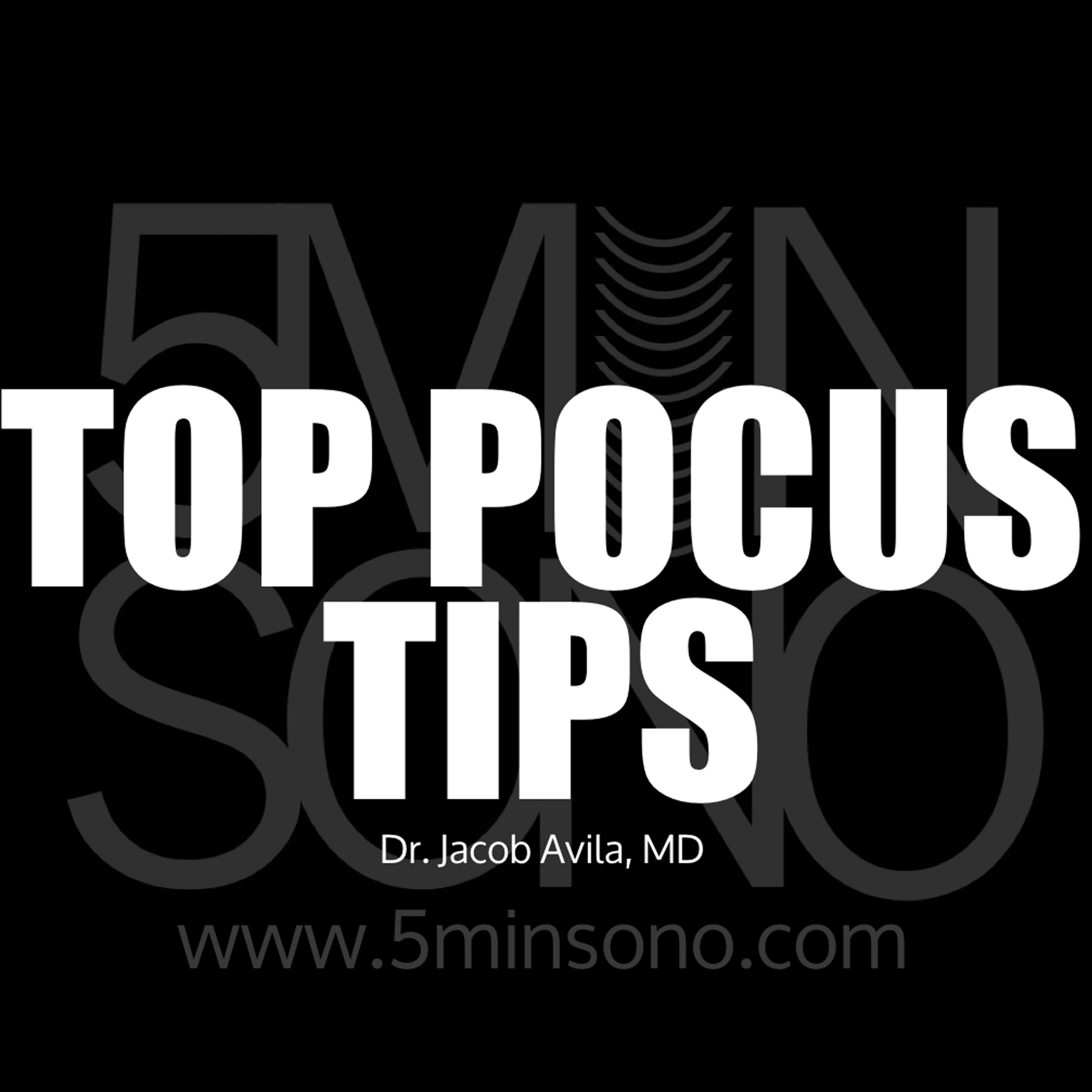 This week I'm trying a new format.  In this video I'm going to share with you my top 6 tips for elevating your POCUS game:  
Make sure your depth is adequate
Work on your gain
Don't be afraid of applying pressure
Move your patient around
Know how to manipulate your probe
Don't be scared of failing
Check it out and let me know what you think!
Want more ultrasound goodness? Check out my other podcasts, ultrasoundpodcast.com and ultrasoundgel.org.
If you'd like to come scan with us in my new hometown of Lexington, Kentucky, go to castlefest2019.com