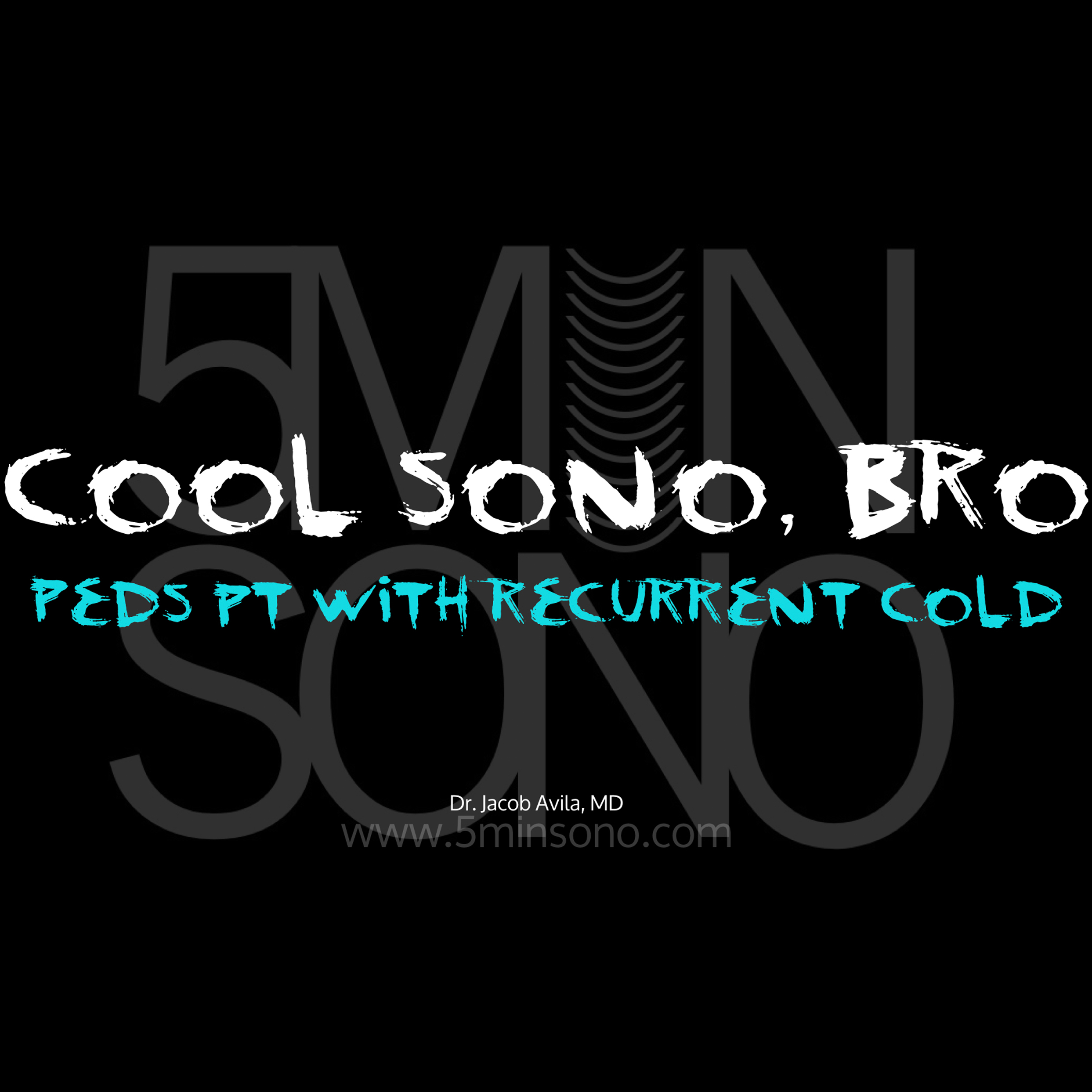 This week, we have a new Cool Sono, Bro with none other than Peter Weimersheimer.  Here, we discuss the case of a pediatric patient that had a cold, got better, then got worse.  Check it out and let me know what you think!
Want more ultrasound goodness? Check out my other podcasts, ultrasoundpodcast.com and ultrasoundgel.org.
If you'd like to come scan with us in my beautiful Bend, Oregon at Bendfest19.com!